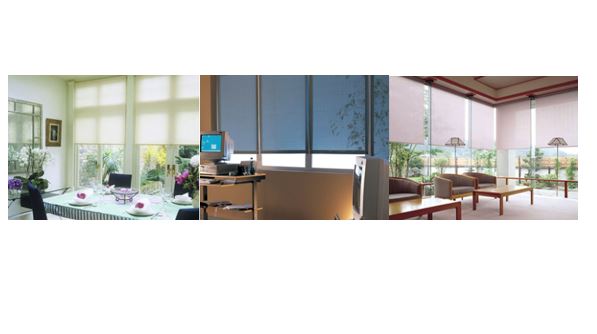 By Moozie Grace.
With the Christmas season just around the corner, why not protect your home and family from the scorching sun with Easy Blinds' trending new sunscreen roller blinds?!
Easy Blinds' extensive range of sunscreen roller blinds are supplied in two different types and a variety of colours, so you won't be stuck for choice when it comes to keeping your home cool over the New Zealand daylight savings period.
The 5% Sunscreen Roller Blinds provide approximately 5% openness to filter out bright sunlight whilst still allowing light in. This will give your home a soft glow alongside providing ultimate protection of your carpet and furnishings, and privacy from the outdoors.
The 10% Super Sheer Sunscreen Roller Blinds are more transparent than regular blinds, with 10% openness. This type of blind adds a contemporary look to your home, giving you a clearer view of your outside areas as well as offering a decent amount of privacy.
Both types of sunscreen roller blinds can be custom-made to suit any living space or decorating theme and come in a selection of colours – with free quotes and samples provided. Plus, the awesome team at Easy Blinds provide a fast and super friendly service so you can be rest assured that ordering these quality blinds will be a stress-free process.
Don't be blinded by the light, order your sunscreen roller blinds today before the seasonal  specials end and keep your family protected all summer long!
No one will look after you like Easy Blinds!
Contact Easy Blinds:
Phone: 0800 110 385
Email: don@easyblinds.co.nz
Website: sales@easyblinds.co.nz
Facebook: https://www.facebook.com/easyblindsnz/
Instagram: https://www.instagram.com/easyblindsnz/
YouTube: https://www.youtube.com/channel/UCfolJ09awjrzj_YXQDX8DBA
LinkedIn: https://nz.linkedin.com/company/easy-blinds
Address: 2 Wagener Place, St Lukes, Auckland, New Zealand
Contact MediaPA:
Phone: 0274 587 724
Email: phillip@mediapa.co.nz
Website: www.mediapa.co.nz
Facebook: www.facebook.com/MediaPA
Twitter: twitter.com/NZ_MediaPA
YouTube: www.youtube.com/user/TheMediaPA
Pinterest: www.pinterest.com/NZMediaPA